We're back - Landing Craft Support Museum Reopened!
October 30, 2018 by Minh-Quan
After returning from repairs in drydock and undergoing extensive post-drydock work, the USS LCS-102 is now fully open to visitors again.

(Read More...)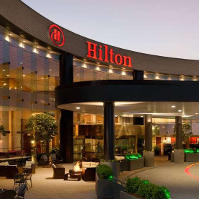 2018 LCS Convention Starting Soon!
September 25, 2018 by Minh-Quan
The 2018 Landing Craft Support Convention in Washington, D.C. starts this week, running from Thursday, September 27th, to Monday, October 1st. As a reminder, the Convention will be taking place at the Hilton Washington Dulles Airport Hotel.

Contact Information for the Hotel
13869 Park Center Road
Herndon, VA 20171
(703)-478-2900

Find the information previously posted about the convention here:
Link to convention announcement posted back in July

Membership is NOT required to attend the LCS convention - Family and Friends are always welcome!

(Read More...)
Official Drydocking Date Confirmed!
June 30, 2018 by Minh-Quan
After many delays and much anticipation, it has finally been announced that the USS LCS-102 will enter drydock on July 13th, 2018. Executive Officer Gordon Stutrud has received confirmation from the manager of the Mare Island Dry Docking Company, and it is estimated that the 102 will remain in drydock for around 50 days.

(Read More...)